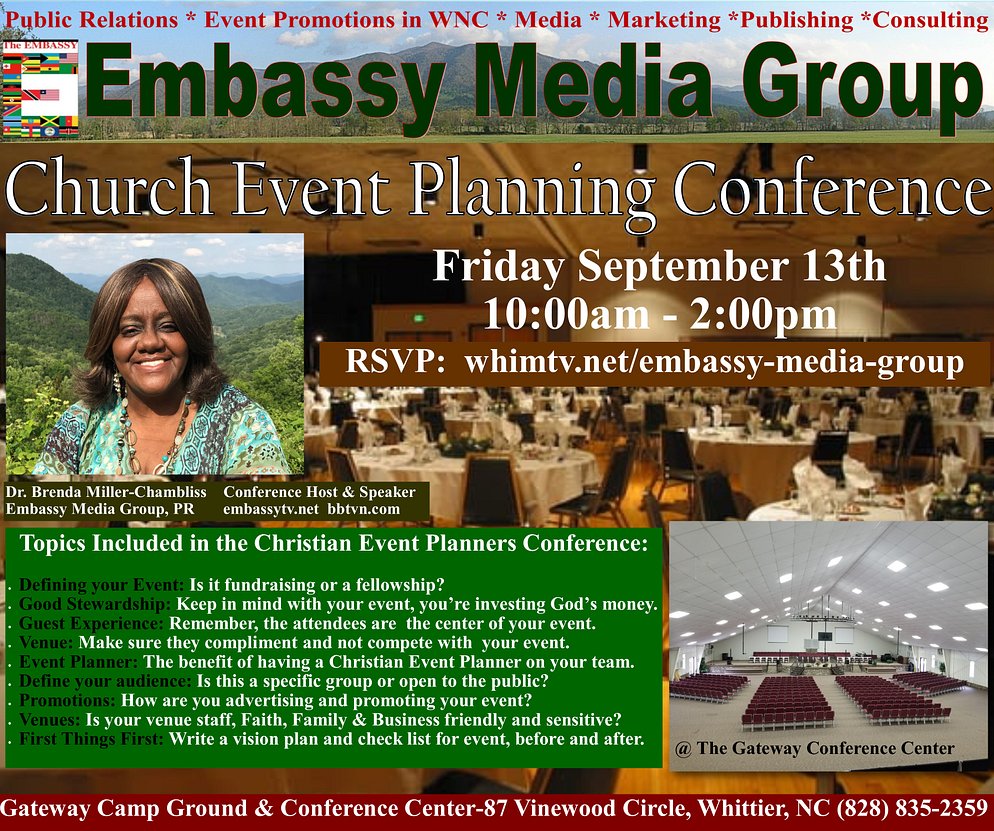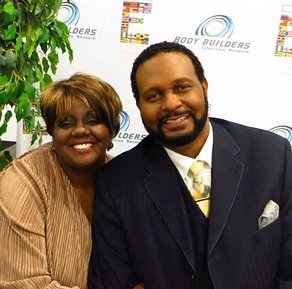 Embassy Media Group, the official agency for the Embassy Christian Center is here to help your visit be a wonderful and memorable experience. After coming or viewing and you like what you see; let us help you plan or host your next Christian event in the Great Smokey, Appalachian and Blue Ridge mountains of Western North Carolina and Eastern Tennessee. Each of these areas are just a short drive (under an hour) from the Embassy Christian Center campus, located on the Gateway Campground and Conference Center. Retreat, Refresh, Renew and Revive; spend time with family, old friends and meet new ones here in Whittier, North Carolina. Click for info on events , etc.
Dr. W. C. 'Will' Chambliss, III and Dr. Brenda Miller-Chambliss, Founders
Welcome to the Embassy Empowerment Zone. We are your source for Information, Inspiration, Christian Education, Leadership Training and Development; Networking Events, Conferences, Conventions; Workshops; Summits; Women's Meetings; Summer Youth Camps; Fellowship Banquets; Business Expos, Sporting Events and Festivals. Our location in Whittier, North Carolina is just a few miles (an hour our less) from some the greatest small towns in Western North Carolina; Asheville; Gatlinburg and Pigeon Forge, Tennessee, Cherokee North Carolina (home of the Eastern Band of Cherokee Indians) and our home and administrative office location, Murphy, Cherokee County North Carolina. We are blessed to call Murphy, our North Carolina home. We live here, are part of our local Chamber and Tourism outreaches. We invite you to come and enjoy the beauty and serenity of the mountains, 12 months out of the year, Winter, Spring, Summer or Fall, click here for more info. Below, click on each picture for our websites and make plans to join us @The Embassy.
Make plans to join us at one of our events or host your own. Reach out to me for more info, Dr. Brenda Miller-Chambliss (828) 835-2359 or email me at embassymediagroup@gmail.com. Shhh, the mountains are calling!!!
Welcome to the Embassy Christian Center, Church of God in Christ, Whittier, North Carolina. As a church plant from Palm Coast, Florida in 2012, this power couple in Media, Ministry and Missions has one goal to: Empower a generation through the power of the Holy Ghost". Our unique vision encompasses the Embassy, our local church body as the covering of all of our Ministries, Events; Evangelistic Media, Pastors and Leaders Networks and Liberia Missions. We look forward to seeing you real soon at The Embassy.